Opening 6.30pm 7 July
Running 8-24 July
At Rathfarnham Castle

HOW TO FLATTEN
A MOUNTAIN
Arts Residency
May 23 – June 1, 2016
PhotoIreland & Cow House Studios present a unique 10-day residency
coordinated by Ángel luis González, Frank Abruzzese, and Kate Strain.
A dynamic group of curators and creative practitioners have been assembled to lead a series of day long projects, discussions and critiques resulting in new works and an exhibition to be presented at Rathfarnham Castle, Dublin during PhotoIreland Festival 2016.
How to Flatten a Mountain is a residency open to emerging and mid career visual artists whose practice in whole or part, makes use of digital or analogue photographic processes. Applicants must be 20 or older and may be enrolled in third level or graduate degree programmes. Applicants should be sure to present a cohesive body of recent work along with accompanying artist statement.
The aim of this 10 day residency is for participating artists to explore possibilities outside their core practice, work collaboratively and produce a cohesive exhibition/publication of work to be presented at PhotoIreland Festival 2016.
Residency Details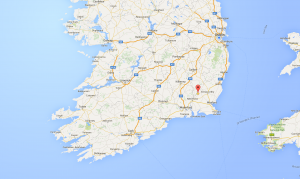 The residency project will take place at the fabulous Cow House Studios, Enniscorthy, Co Wexford, Ireland. It is open to up to 12 local and international participants. The cost of the 10 days residency is €750 and it includes:
Daily healthy meals
Most comfy accommodation
Informative and challenging instruction
Travel to and from Dublin
Materials such as ink and paper for printer, film and b&w paper for darkroom
Access to all Cow House Studios facilities, like computers, darkroom, and studios.
During the residency, the participants will take active part in a series of workshops led by guest facilitators Karl Burke, Mark Curran, Paul Gaffney, Miriam O' Connor, and Luna Dolezal & Fiona Hallinan. As a group, you will be sharing ideas, making work, processing, printing, editing, etc., as needed, always working in collaboration. Each facilitator brings to the residency new challenges and new opportunities for your practice.
The group will take a one-day trip to Dublin, for an organised visit to selected exhibitions and to meet with curators and artists. Exploring the local area around Cow House Studios, adjacent mountains and forests will also be part of the experience.
Throughout the residency, the participants will work together with the project coordinators on all the practical and theoretical steps towards producing an exhibition/publication of work to be presented at PhotoIreland Festival 2016.
Note that flights and airport transport are not covered.
PARTICIPATING ARTISTS
. . . . . . . . . . . . . .
Abigail Taubman
Alex Westfall
Alexandra Huddleston
Alisha Doody
Aoife Shanahan
Christopher Bleuher
Deanna M Witman
John Cullen
Julia Mejnertsen
Rixt de Boer
Tomoko Daido 

Project Coordinators:
Ángel Luis González Fernández is the founder and Director of
PhotoIreland
, an organisation that promotes a critical engagement with Photography, and celebrates every year in Dublin an international photographic festival for the whole month of July. In 2011 he launched '
The Library Project
', a publicly accessible collection of publications about photography, whose holdings are currently in excess of 1200 items from 220 publishers worldwide.
The Library Project venue, right at the heart of Dublin City centre is, additionally, an exhibition space. Angel has been a portfolio reviewer at such festivals as Les Rencontres d'Arles in France, Format (UK) and Encontros Da Imagem in Portugal. Under the auspices of PhotoIreland he published 'Martin Parr's Best Books of the Decade' in 2011, and 'New Irish Works' in 2013. He has designed books for Irish photographers such as Miriam O' Connor and David Farrell. Ángel won the David Manley Entrepreneur Award in 2011. He is a contributor to the forthcoming edition of Landskrona Foto 2016, focused on Irish Photography, and where PhotoIreland will exhibit Greetings From Ireland.
Kate Strain is a Dublin-based curator researching the overlap between performance and performativity in visual arts practice. Throughout 2016 she is the curator-in-residence at Cow House Studios, Rathnure, County Wexford. She has worked in a curatorial capacity at Project Arts Centre, Dublin; Butler Gallery, Kilkenny, and independently. She has also lectured for MA Art in the Contemporary World at the National College of Art and Design, Dublin. Strain holds an MA in Visual Arts Practice, Dun Laoghaire Institute of Art, Design and Technology, and a BA in the History of Art and Architecture, and History, Trinity College Dublin. She was a participant of the Young Curators Residency Programme at Fondazione Sandretto Re Rebaudengo, Torino (IT) in 2015, and of de Appel Curatorial Programme, Amsterdam (NL) in 2013/14.
Current curatorial projects include On Curating Histories, a generative research project and lecture series that mines the history of curating; The Centre For Dying On Stage, a roving research and commissioning body that investigates ideas around death and performance; and the Department of Ultimology, a practice-based research office established at Trinity College Dublin, in collaboration with Fiona Hallinan, to explore endangered and extinct subjects within academic disciplines across the university. Strain makes up one half of the paired curatorial practice RGKSKSRG working alongside Rachael Gilbourne to commission and contextualise contemporary art. Recent exhibitions include The Re-appropriation of Sensuality, a solo exhibition by Emma Haugh at NCAD Gallery, Dublin, and the related live production This is Public and Sexy, at St Andrews Community Centre, Rialto, Dublin. RGKSKSRG are currently working with Cow House Studios to curate I like to eat with my hands, the international residency and forthcoming exhibition at Wexford Arts Centre.
Frank Abruzzese is Co-Director of Cow House Studios along with his wife Rosie O'Gorman, which they established together on her ancestral home in 2008. As an artist Frank has exhibited his work extensively including the recent exhibitions HALFTONE, The Library Project, Dublin, 2015, 185th Annual Exhibition, RHA, Dublin, 2015, Fauna, Smith Andersen North Gallery, San Anselmo, CA, 2014, Live Load, Wexford Arts Centre, Wexford, 2014, and Adhocracy, Istanbul Design Biennial, Istanbul, Turkey, 2012. His work has been published by Domus magazine and San Francisco Magazine and is part of the permanent collection of the Office of Public Works, Ireland. Frank has curated the exhibitions Give Way, Wexford Arts Centre, 2015, Forest, Wexford Arts Centre, 2014, They all came down from the mountain when they heard the good news, Monster Truck Gallery, Dublin & Wexford Arts Centre, Wexford, 2013 and Trace, Diego Rivera Gallery, San Francisco, CA, 2003. Frank is a dedicated educator and as the photography instructor at Cow House, has a keen interest in a multidisciplinary, ideas-based approach to working with students. Frank obtained his BA in Moving Image Arts from the College of Santa Fe, NM in 2000, and his MFA from the San Francisco Art Institute, CA in 2004.
Frank Abruzzese's working methods are experimental and process driven. He is drawn to subjects that are both familiar and often overlooked, and uses photographic techniques to transform the mundane into something extraordinary or ambiguous. He investigates how subjects might collide with traditional interpretations of the landscape, architecture or portraiture, and how these expectations can be met through alternative means. His use film selection, exposure and digital techniques make small incursions into perceptions of photography's assumed role as factual document.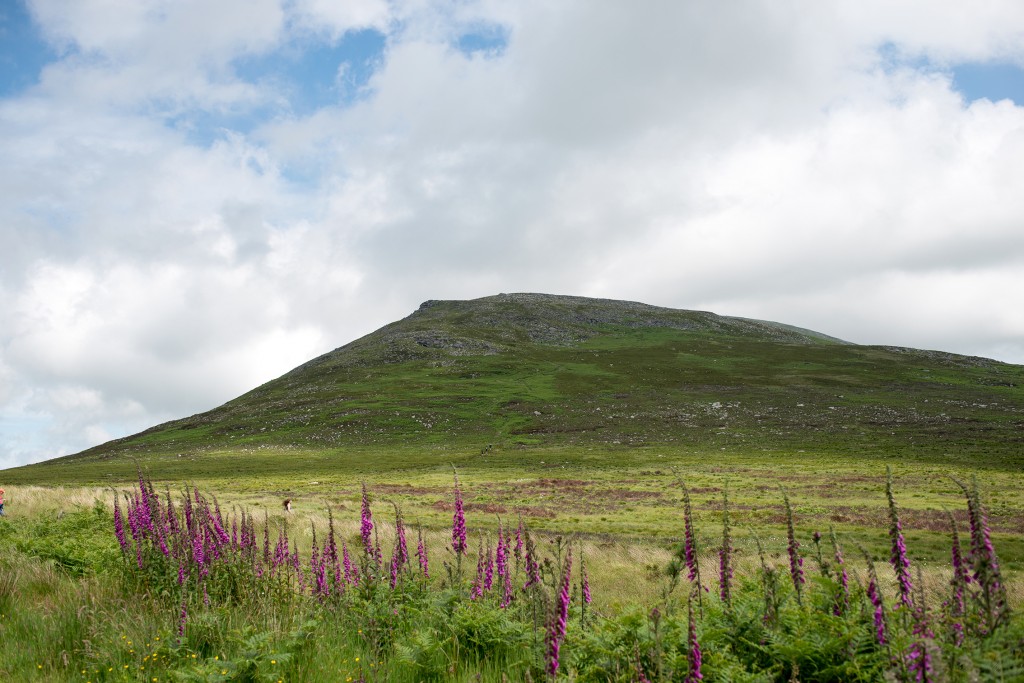 Workshop Facilitators: